Following an epic hiatus, Tartine Afterhours is back! First up: a special book-signing dinner with Claire Ptak of London's beloved Violet Bakery.
Claire and I met as cooks at Chez Panisse, and from the start I was enchanted by the way she seemed to somehow simultaneously prioritize both flavor and aesthetics.
Her sweet, tiny bakery in East London is where she puts her art into daily practice. Her preferred palette of ingredients includes whole grain flours, less refined sugars, and fruit at the peak of its season. Our cooking styles fit hand-in-hand, so when Chad and Claire called to ask if I wanted to cook a special Afterhours dinner to celebrate her book, I answered with a resounding YES!
After shopping at the Tuesday farmer's market Claire and I will put together a menu inspired by both her book and the unrivaled variety of flavors of the season. This summer-to-autumn limen is one of my favorite times of year to cook, and the menu will reflect a market ripe with tomatoes and persimmons, eggplant and quince. Chad and his bakers will complement the menu with breads and desserts made with a variety of ancient grains.
The cost of each ticket includes: a multi-course dinner, drinks, sales tax, tip, a signed copy of The Violet Bakery Cookbook, and a few secret surprises!
We can't wait to see you! Get your tickets here.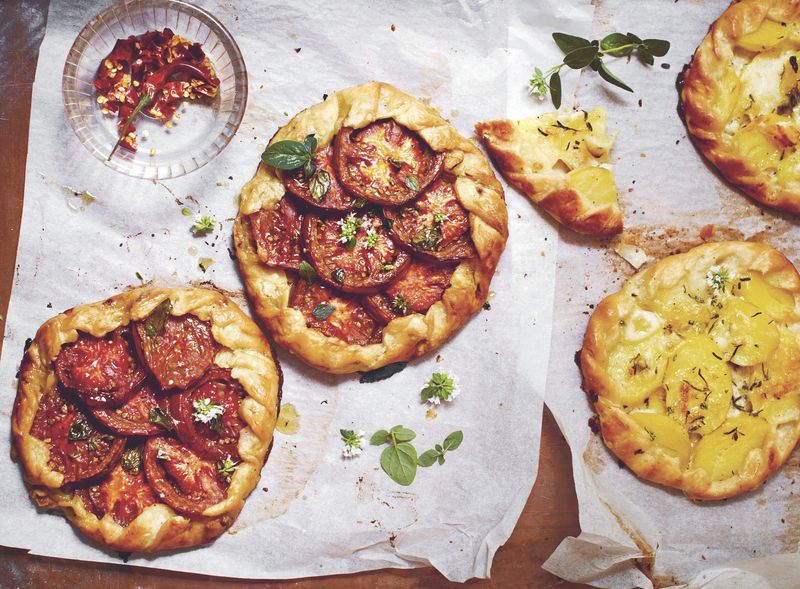 THE DETAILS
WHO: the fab folks at Tartine, Violet Cakes & me
WHAT: Book-signing Dinner Extravaganza
WHERE: Tartine Bakery (600 Guerrero St. SF, CA)
WHEN: Wednesday, October 14th at 8pm
WHY: to highlight the joy of good food and good company
TO RESERVE: Buy tickets here